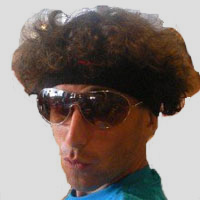 Norman Farb
MA Psychology
Current PhD Student
Norman Farb is a doctoral candidate in experimental psychology at the University of Toronto. He did his undergraduate work in philosophy and psychology at the University of Waterloo, and completed his master's degree at the University of Toronto, focusing on how biases in goal-related reasoning affects bodily and emotional arousal. Norman's doctoral dissertation focus on how cognitive states, including mindfulness meditation, affect attention, memory and emotion regulation.
In his spare time, Norman enjoys classical music and memorizing Shakespeare's sonnets, but unfortunately he is addicted to ultimate frisbee, dancing, cooking things that are spicy, and playing video games, so he does very little of that classy stuff.
Attentional States
Current research interests include the neural predictors of relapse in major depression, explaining how mindfulness training reduces the risk of such relapse, and more generally how biases in self-regulation are created and altered, both in terms of subjective and neural/physiological accounts.
Farb N.A., Segal, Z.V., Anderson, A.K. (In press). Attentional Modulation of Primary Interoceptive and Exteroceptive Cortices. Cerebral Cortex.
Farb, N.A.S., Segal, Z.V. & Anderson, A.K. (In Press). Towards a Neuroimaging Biomarker of Depression Vulnerability. Translational Neuroscience.
Farb, N.A.S., Segal, Z.V., & Anderson, A.K. (In Press). The Mindful Brain and Emotion Regulation. Canadian Journal of Psychiatry.
Farb N.A., Anderson A.K., Bloch RT, Segal ZV. (2011). Mood-linked responses in medial prefrontal cortex predict relapse in patients with recurrent unipolar depression. Biological Psychiatry, 70(4): 366-72.
Riggs, L., McQuiggan, D.A., Farb, N., Anderson, A.K., & Ryan, J.D. (2011). The role of overt attention in emotion modulated memory. Emotion, 11(4): 776-85
Farb, N.A., Anderson, A.K., Mayberg, H., Bean, J., McKeon D. & Segal, Z.V. (2010). Minding one's emotions: Mindfulness training alters the neural expression of sadness. Emotion 10(1): 25-34. [view pdf]
Farb, N.A.S., Segal, Z.V., Mayberg, H., Bean, J., McKeon, D., Fatima, Z., Anderson, A.K. (2007) Attending to the present: mindfulness meditation reveals distinct neural modes of self-reference. Social Cognitive and Affective Neuroscience, 2(4), 313-322.
Castel, A.D., Farb, N.A.S., & Craik, F.I.M. (2007) Memory for general and specific value information in younger and older adults: Measuring the limits of strategic control. Memory & Cognition, 35, 689-700.
Touryan, S.R., Johnson, M.K., Mitchell, K.J., Farb, N.A.S., Cunningham, W.A., & Raye, C.L. (2007) The influence of self-regulatory focus on encoding of, and memory for, emotional words. Social Neuroscience, 2, 14-27.